Computerize record programs important in tax preparation process
Keeping track of your transactions is important for individual and business clients. In today's digital age, the computer has become a valuable tool in tax preparation and record keeping.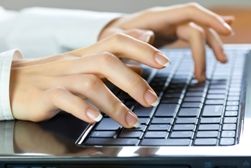 As part of our commitment to a full range of services, we can assist you with the appropriate personal accounting and business software. We can recommend software and help you find the right vendor that meets your needs.
Our staff also can set up software on your computer and provide training -- at your business or home or at our office.
For more information, call us at 317.881.6670 or send us an email.
---
Recommended links

View the Internal Revenue Service website

View the Indiana Department of Revenue website