Client-centered focus includes experience, expertise, customer service
Sherman & Armbruster provides a diverse line of services that help individuals, small businesses, large companies and local governments navigate the complexities of tax regulations and fiduciary responsibilities.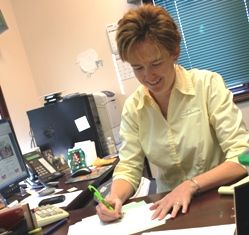 However, we also are more than an accounting firm. We provide business consulting and support services and help local governments with complex financial projects.
Our investment services group, Investment Management Services, helps clients with important life changing decisions.
Our clients include recent college graduates who have just landed their first jobs and need to file a long form tax return. Our clients include small business owners who need help with their payroll checks and standard deductions, which allow them to focus on sales or serving their customers.
Our clients include larger companies that need someone to set up and manage their 401K programs for their employees. Our clients include young couples who are thinking about college savings for their children.
Our clients include active seniors who have worked a lifetime preparing for their well-deserved retirement. Our clients include local cities and towns that need information on how best to finance an important public project like new roads or sewers.
All of our clients share something in common: They want a firm that has expertise and experience, and one that also values personal customer service.
---
Recommended links