Next steps while OT case lingers in court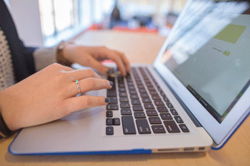 A federal judge in Texas has blocked the Department of Labor's (DOL's) new federal overtime rule, which would have raised the Fair Labor Standards Act's (FLSA's) salary threshold for exemption from overtime pay from $23,660 to $47,476.
Judge Amos Mazzant of the U.S. District Court for the Eastern District of Texas granted a preliminary injunction on Nov. 22 in a lawsuit challenging the DOL's authority to raise the salary threshold. For now, businesses and employees are in a holding pattern.
"A preliminary injunction preserves the status quo while the court determines the department's authority to make the final rule as well as the final rule's validity," Mazzant said.
What does this mean for employers? Here's some advice from the Society of Human Resource Management.