Complicated tax returns require experienced accountants
The need for qualified and knowledgeable accountants is greater than ever. Our federal tax law has grown from 11,400 words in 1913 to more than 7 million words today. There are at least 480 different tax forms, each with many pages of instructions. Even the easiest form, 1040EZ, has 33 pages of instructions.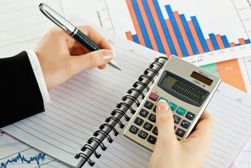 The Internal Revenue Service sends out 8 billion pages of forms and instructions each year. Laid end to end, they would circle the globe 28 times. More than 300,000 trees must be cut down every year to produce enough paper for all the IRS forms and instructions.
That is why clients depend on Sherman & Armbruster to provide tailored tax and advisory services for federal, state and local returns.
Our services for personal taxpayer clients include:
Preparing individual income tax returns.

Providing Individual tax planning and compliance reviews.

Preparing and planning estate and gift tax strategies.

Providing trustee and fiduciary services.

Personalizing bookkeeping for the elderly.

View more about Sherman & Armbruster
---
Recommended reading
New website helps taxpayer understand total liability
Arguments for, against tax cuts make good reading
IRS helps with fight against identity theft
IRS2Go 2.0 available for smartphones
Filers urged to avoid Dirty Dozen Tax Scams
Self-employed must file return, pay estimates
---
Recommended links

View the Internal Revenue Service website

View the Indiana Department of Revenue website