Client companies depend on regulatory help, strategy resources
Starting and operating a business is challenging and complicated. Many people have a great idea for a product or service, but lack the expertise on regulatory and financial requirements to keep the business functioning.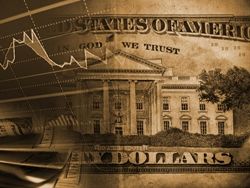 Whether you operate an S-corporation, limited liability company or sole proprietorship, Sherman & Armbruster can provide guidance on important decisions about your financial operations and tax strategy.
By having our resources help your business, you can focus your efforts on building greater market share or improving production and customer service.
Our services for business taxpayer clients include:
Providing tax planning and compliance reviews.

Providing management consulting and strategic planning.

Preparing business income tax returns, including multi-state returns.

Preparing income tax return for not-for-profit organizations.

Preparing property tax returns.

Assessing business valuations.

Assisting with succession planning.

View more about Sherman & Armbruster
---
Recommended reading
Family businesses need help managing success
Keep receipts for local business expenses
Court backs, NLRB delays employee posting rule
IRS now asking for electronic files in audit
---
Recommended links

View the Internal Revenue Service website

View the Indiana Department of Revenue website