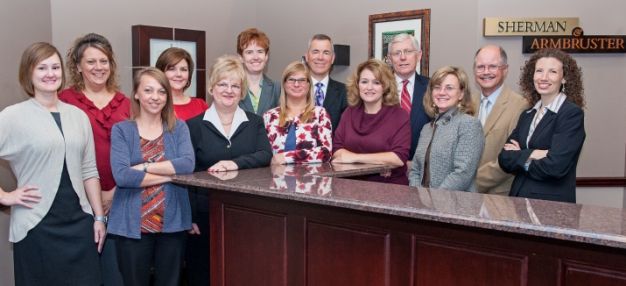 Providing our clients a broad range of accounting, tax services
The Sherman & Armbruster Group -- which includes the Sherman & Armbruster LLP accounting and consulting, and the Treybourne Wealth Planners investment services -- has served the
Johnson County, Indiana and South Indianapolis communities for more than 30 years.
Our staff has a diverse level of expertise in all areas of tax planning and preparation, business assistance and individual wealth planning. Our accounting division, Sherman & Armbruster LLP, is committed to providing our clients with timely, accurate and relevant accounting and tax services.
Ours is a technical world, where the majority of rules and regulations are determined by the Internal Revenue Service, the Indiana Department of Revenue and the American Institute of Certified Public Accountants. Our team members stay abreast of the latest rules and best practices to provide outstanding service to our clients.
Our job is to understand and interpret these complex rules, develop appropriate strategies in the context of our clients' best interests, communicate our conclusions to them in plain English and implement those strategies to our clients' personal, professional and financial benefit.
We are positioned today to provide a wide range of services that help our individual and business clients deal with the complexities of today's tax and financial environments.
At Sherman & Armbruster, LLP, "Accountable Direction" means we put our clients' success first.
Recommended Links


View information about Johnson County, Indiana
View information about Indianapolis, Indiana
View the Greater Greenwood Chamber of Commerce website